In these challenging times of Covid 19 Lockdown and enforced limitations on the way we work and the way we create it is becoming more apparent that we need to adapt, innovate and evolve our practice.
At the beginning of this isolation period and being compelled to work from home I mistakenly thought I would be able to make good use of less time on the road travelling to University to teach and to clients to coach by focusing more on my own studies for the MA in Contemporary Fine Art at the University of Cumbria. I had made a good start in the contemporary context of the folk horror revival, a project initiated in 2014 to celebrate folk horror in film, music, literature, art and culture. I had created a fictitious folklore story to explore its artefact creation and curation in a museum style setting. All was looking good until the lockdown separated me from my studio, workshop, tools and the materials to make my artefact pieces.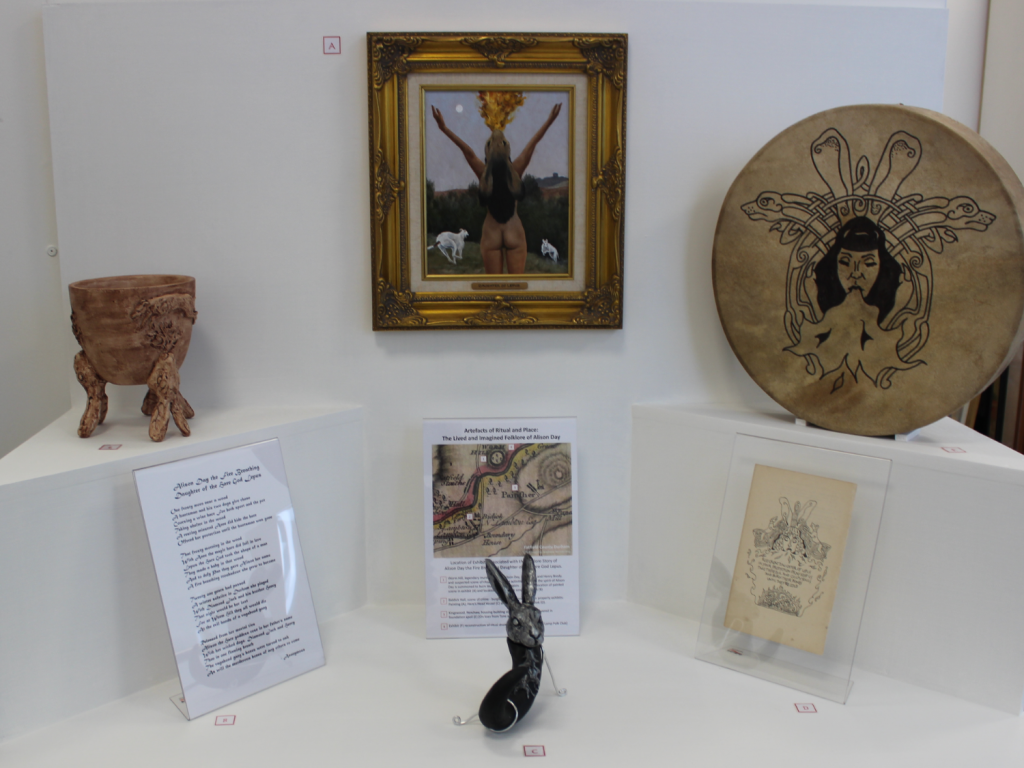 The Folk Horror Revival genre builds upon Adam Scovell's Chain of key required elements of: landscape, isolation, skewed moral and belief systems and supernatural or violent happenings. A linking system of potential cause-to-effect narrative, aesthetic and thematic aspects. Whilst the invisible horror Covid 19, will, I'm sure, live on as the villain in many creative folk horror stories, films and art that will emerge in the future, it is being felt and feared collectively by all of us now.
My first challenge as an artist is to use what materials I still have access to, my en plain air oil painting equipment, my makeshift studio in the spare bedroom and my imagination to capture my contemporaneous reflections and responses to this contemporary global issue. To this end I have decided to take Scovell's first two elements, landscape and isolation and mine my old photographs and memories that evoke feelings of uncanny, weird, other worldly experiences and keep a daily diary of small oil landscape paintings.
The second challenge is how can I present my art to the world and share my contemporary commentary when audiences are prohibited from attending exhibitions. My first attempt in response to this challenge is this blog, so please give feedback so I can assess its degree of success or failure.
So here are my first two diary entries: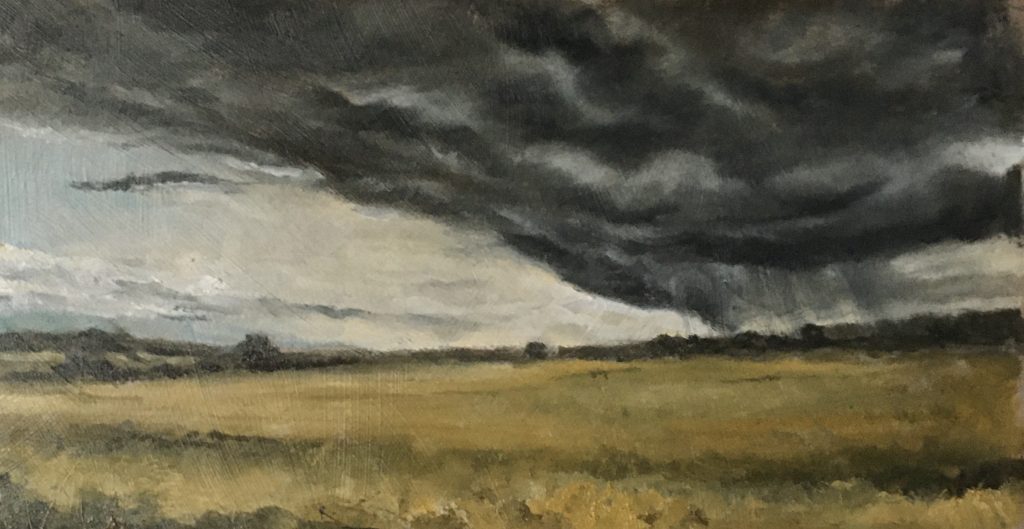 'Stormy Sky' triggers a memory of being alone whilst working away from home in Bedfordshire back in 2005 a time of exploration into alternative healing and spiritual cleansing, a blend of both positive and negative emotions, not to mention a few unsettling and scary experiences.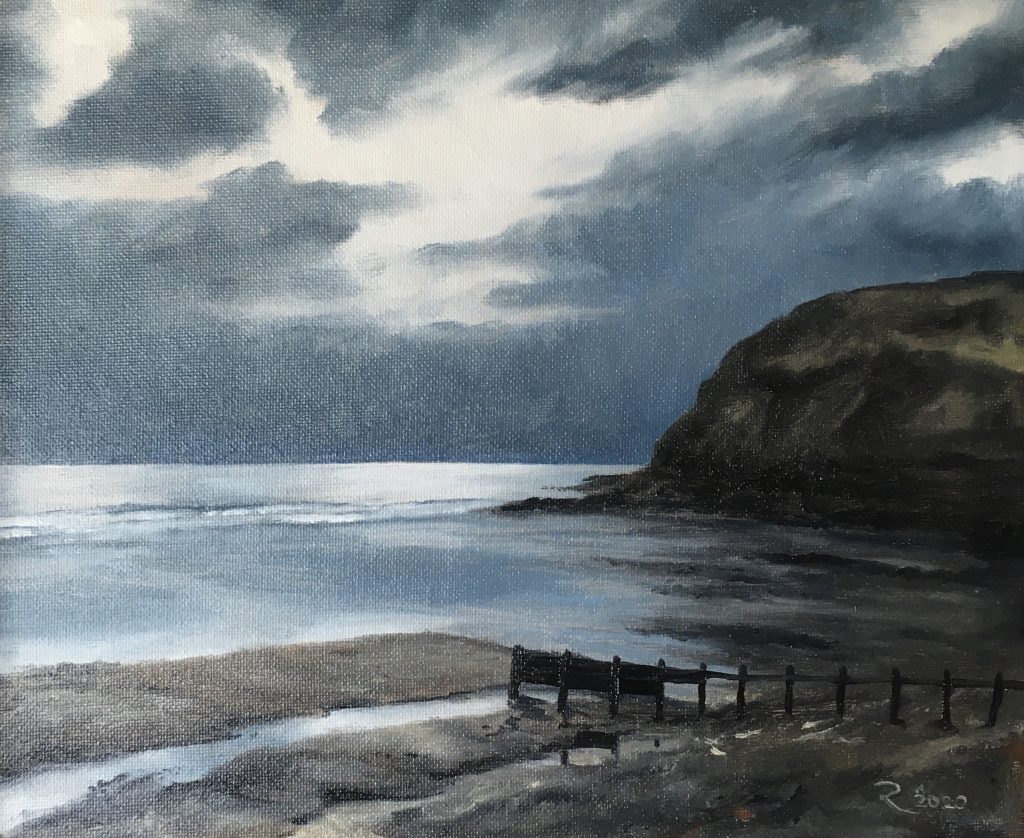 St Bees Beach is a beautiful place I found myself at whilst again working away from home, this time on the North West coach of Cumbria. Created from a photograph I took on a Sunday evening in February 2018 in a moment of complete isolation, a huge beach with imposing headland and not a soul in sight, an eerie, unsettling and yet beautiful experience.
Even though I'm only two days into this artistic endeavour, and I don't know how long the restrictions will apply, I'm finding the focus has an additional benefit, it's making me feel more resilient in the uncanny uncertainty of Covid 19.